Be ahead of the curve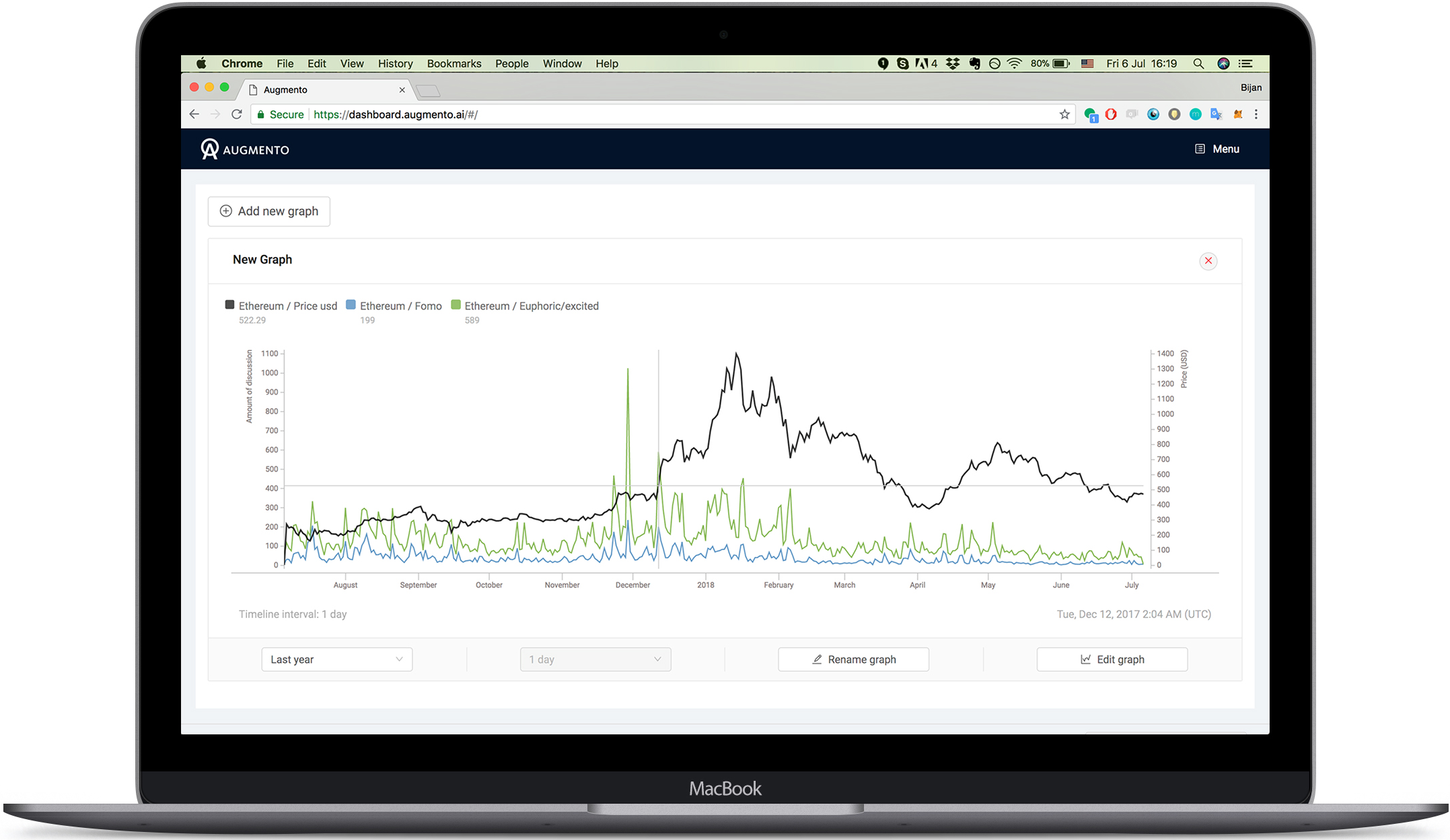 Monitor crowd psychology at
superhuman scale
Our AI tracks 115 emotions and topics in crypto's most important social media. In real time. And back in time.
We train our proprietary algorithms on crypto specific language to provide you the most accurate trends on what crypto communities think, feel and do.
Predict & build winning strategies
Don't get fooled by your own emotions. Instead support your strategies with quantified data on what the market thinks and feels about all important crypto assets.
"Bitcoin is a social phenomenon"

—Robert Shiller, Nobel Prize in Economics.
Crypto assets are much more than about technology. As Robert Shiller states, they are a social phenomenon. While being anchored in fundamentals their value is propelled by network effects. Trust, hypes, rumors—and above all—human emotions impact how assets develop. Those who can grasp these social factors at scale will have an edge. That's why Augmento is on the mission to build the industries leading sentiment analysis for crypto assets. Be part of it.
Contact us
Leave your contact information for business inquiries and further information. We will be in touch with you shortly.
hello@augmento.ai